[Lightning Digital AV Adapter, courtesy Apple]






[Lightning Digital AV Adapter, courtesy Apple]
ARM System-on-a-Chip located on Apple iPhone / iPad Lightening Video Adapter
Apple sells a $45 video adapter for their iPhone and iPad's with Lightning ports. A description includes:
Use the Lightning Digital AV Adapter with your iPad with Retina display, iPad mini, iPhone 5, and iPod touch (5th generation) with Lightning connector. The Lightning Digital AV Adapter supports mirroring of what is displayed on your device screen — including apps, presentations, websites, slideshows, and more — to your HDMI-equipped TV, display, projector, or other compatible display in up to 1080p HD.
Is this just a cable for $45?




iPhone 5





iPod touch
5th generation

iPad
4th generation

iPad mini
What it works with...
The Lightning adapter is compatible with a number of newer Apple iOS devices. It is a much different cable than used in older iOS devices, which were dependent upon the classic "Dock" connector. Lightning is much closer to the former "Firewire" connector which was used on the original iPod.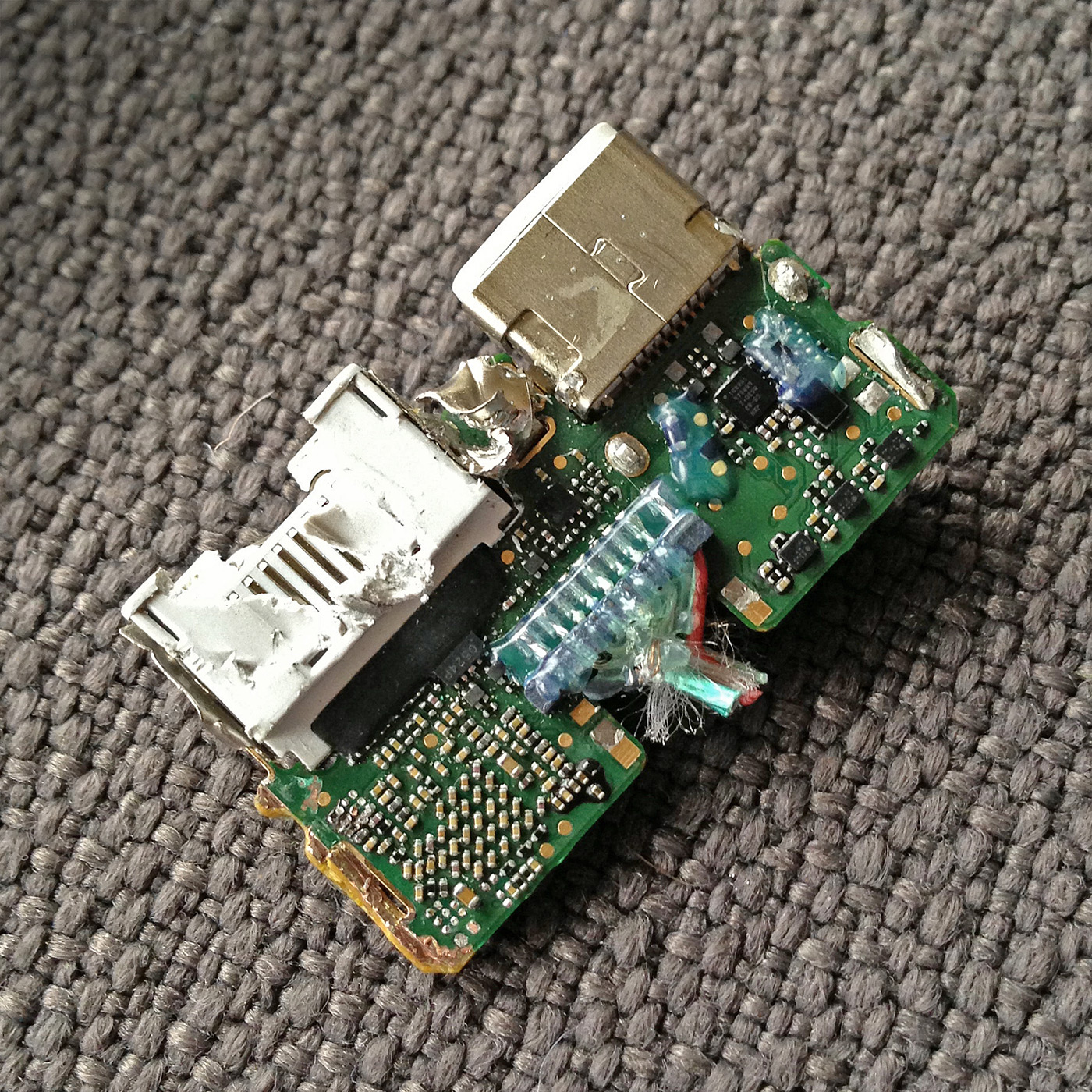 [Cable Connector disassembed, courtesy Panic]
What is in the connector?
Panic published a
blog entry
citing the disassembly of the cable. Of course, the blogger did not know all the details about the connector, but it was pretty clear - there is an ARM chip on-board. The Lightning cable is a serial cable, which streams data to the ARM chip in the cable, which converts the serial format to HDMI output format. (The article incorrectly cites resisters where there are capacitors, plus a variety of other incorrect speculations.)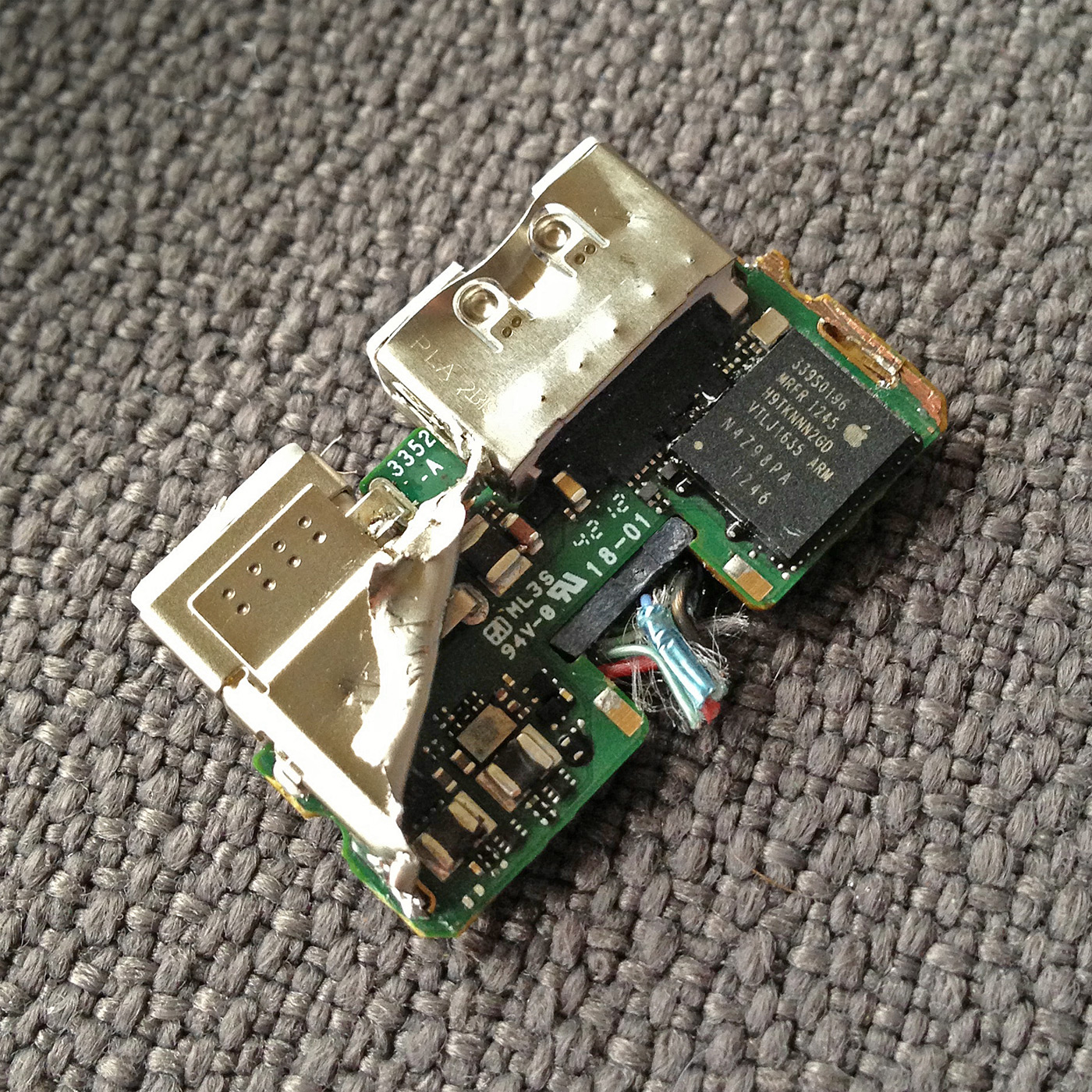 [Cable Connector disassembed, courtesy Panic]
Anonymous Information...
An anonymous
comment
was pretty insightful...
Extraneous junk was removed from the quote above..
Network Managment Implications
As more embedded systems are adopted, complexity is moving to cabling - something which used to be pure wiring in the past. As more pure wiring is combined with embedded circutry, the management of wiring will continue to become more complex. This is especially illustrated in this case, where people are wondering why the video display quality is less than what they might normally expect. Ultimately, this falls under the traditional "Performance Management" heading of Network Management.