Good News for Large SNMP Performance Management!
Seagate ships 2TB 6Gb/s SAS enterprise drive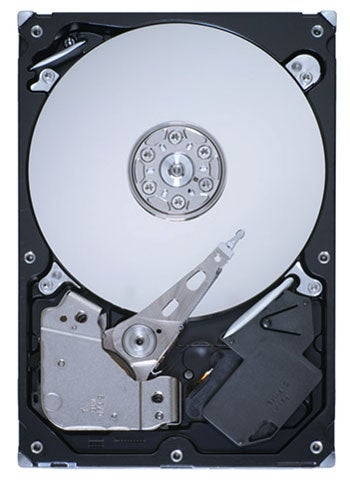 Thanks to
SNSEuope
for the good news!
Seagate is now shipping its 3.5-inch Constellation ES drive, the industry's first 2TB enterprise-class drives featuring 6Gb SAS, to customers worldwide. Designed specifically for multi-drive nearline storage environments, the Constellation ES drive has been qualified by leading enterprise OEMs and system builders who demand storage solutions of the highest capacities with increased power efficiency, enterprise-class reliability, and data security that their customers demand. The Constellation ES drive leverages Seagate's 30 years of leadership in meeting large enterprise customer needs in product development, qualification, and support.

The fourth-generation, 3.5-inch Seagate® Constellation™ ES drive family for 7200-RPM enterprise environments enables cost-effective, highly efficient storage with capacities of 500GB, 1TB and 2TB. Supporting up to 76TB per square foot, it offers best-in-class reliability, leading 6Gb/s SAS or SATA 3Gb/s performance, PowerChoice™ optimized power and cooling technology, and a government-grade security option – all backed by Seagate.
The Impact on Network Management



Businesses were forced to use 300GB drives to build large storage systems to hold large quantities of collected SNMP data in a managed services environment. With these new drives, there will be the ability to more reliably hold vastly larger quantities of data per chassis!



With typical a typical enterprise chassis holding 6.6x the storage, a singe ZFS file system will supports a lot more customers in the same form factor. Many other legacy file systems will top out at 16 Terabytes, making even the smallest external disk chassis with 2 Terabyte SAS drives a burden from an OS and Application perspective.


Adding 6x the quantity of memory to an existing computing chassis, to properly cache 6x the disk capacity, is most likely not a reasonable option, without buying computing platform.
With ZFS, the ability to leverage a PCIe slot for read and write caches, will provide superior performance and linear scalability for those very same applications with the larger disks (as they are filled to capacity) than non-flash and non-ZFS based systems. This means, adding more disks will scale more linearly, without adding substantial quantities of RAM for in-memory cache, since popping in another PCIe card will do the trick.

This is GREAT for everyone - the Managed Services Provider, whose costs will decrease, as well as the Customer, who will receive lower prices for the services received!