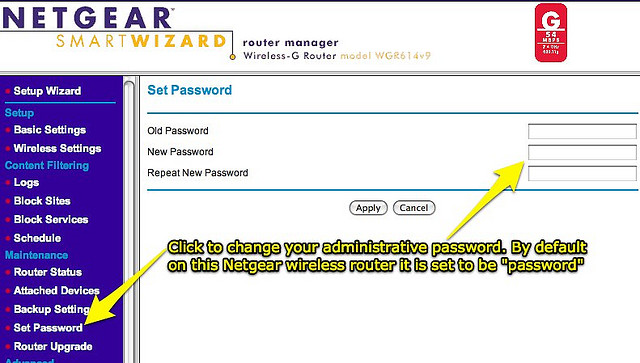 [Screenshot courtesy ARS Technica]
This is not the first case of such worms, targeting Internet devices, in this case Intel based only.
http://arstechnica.com/security/2013/11/new-linux-worm-targets-routers-cameras-internet-of-things-devices/
Researchers have discovered a Linux worm capable of infecting a wide range of home routers, set-top boxes, security cameras, and other consumer devices that are increasingly equipped with an Internet connection. Linux.Darlloz, as the worm has been dubbed, is now classified as a low-level threat, partly because its current version targets only devices that run on CPUs made by Intel
[Screenshot courtesy Symantec]
A short article from Security company Symantec discussing the latest WORM targeting The Internet.
http://www.symantec.com/connect/blogs/linux-worm-targeting-hidden-devices
Symantec has discovered a new Linux worm that appears to be engineered to target the "Internet of things". The worm is capable of attacking a range of small, Internet-enabled devices in addition to traditional computers. Variants exist for chip architectures usually found in devices such as home routers, set-top boxes and security cameras. Although no attacks against these devices have been found in the wild, many users may not realize they are at risk, since they are unaware they own devices that run Linux.